It's the best season of all, harvest season! Better known as Fall, produce is the most bountiful this time of year, as farmers harvest it before Winter comes and destroys it. A variety of produce are only available this time of year because they take the entire season to mature. Here's a list of 20 Fall recipes to spark your creativity and get you started.
Fall Fruits and Vegetables
Fruit and vegetables are more readily available as temperatures drop. Not only that, they may be slightly more affordable. By knowing what's in season, you'll be able to make meal plans and shop more wisely. Here's a list of what you'll notice popping up in the produce aisle this season!
| | |
| --- | --- |
| Fruits | Vegetables |
| Apples | Beets |
| Cranberries | Brussel Sprouts |
| Pears | Cabbage |
| Persimmons | Pumpkin |
| Pomegranates | Rutabagas |
| Grapes | Turnips |
| Limes | Squash |
| | Other Root Vegetables |
| | Sweet Potatoes |
Recipes You'll Fall in Love With
Now that you know what produce is in-season­, you'll need to know how to use them! The recipes on this list are full of fall produce, making them as healthy as they are flavorful. Here is the list of our top 20 Fall favorites.
1. Pumpkin Gingerbread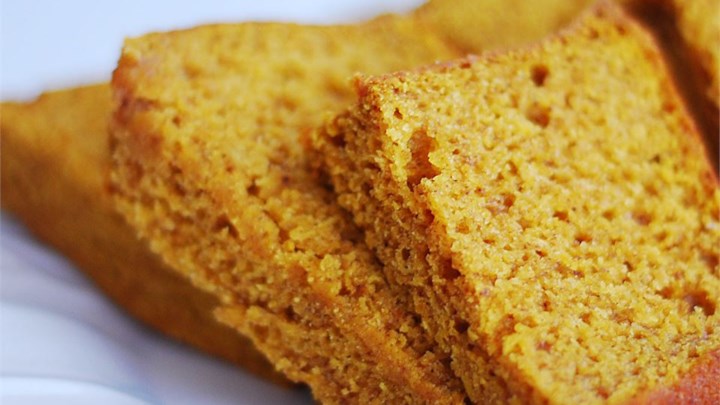 This is a great combination of crisp weather treats, pumpkin bread and gingerbread.
2. Stovetop Chicken Pot Pie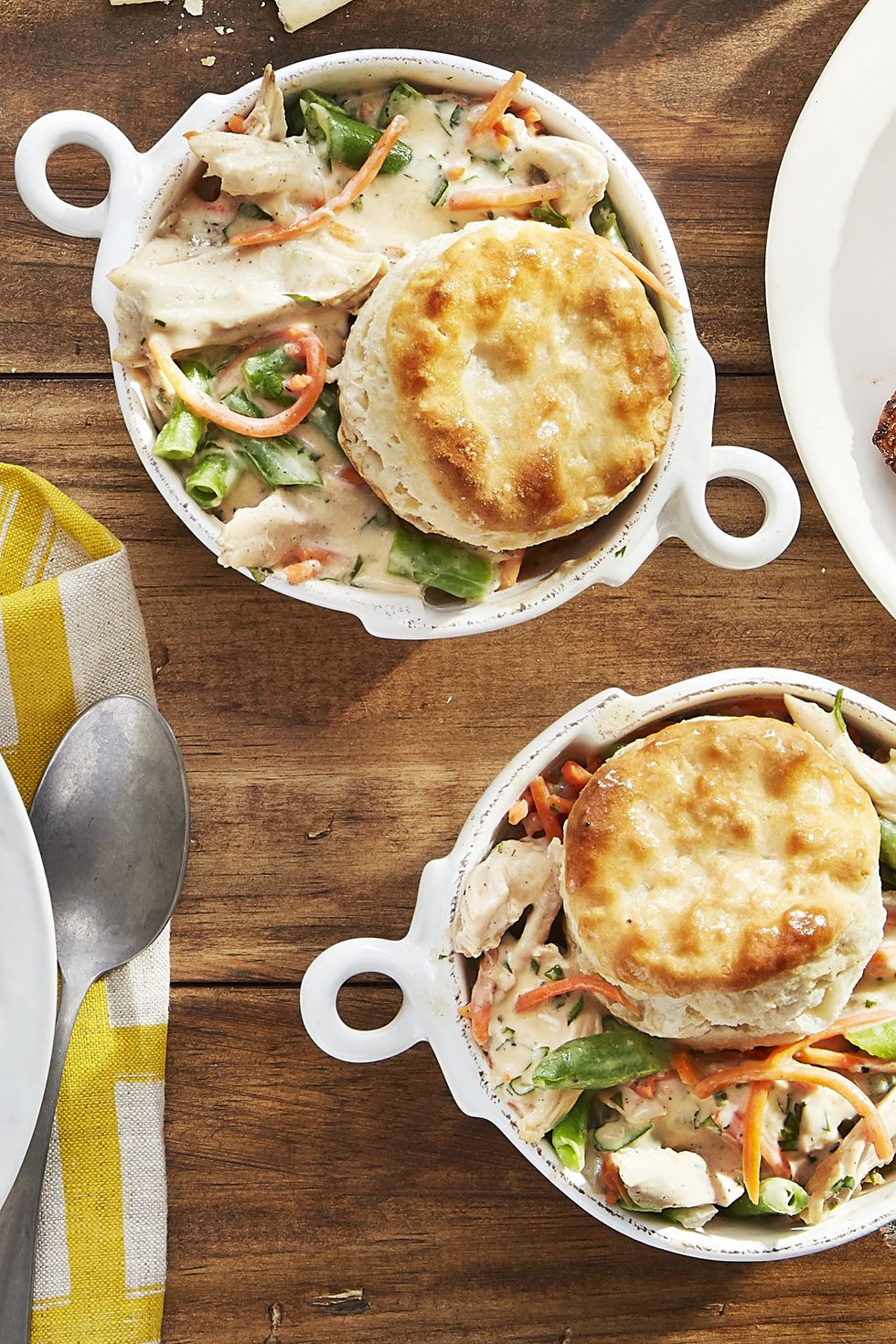 Chicken pot pie is a seasonal favorite. It's great on chilly nights and this particular version can be made easily in one pot.
3. Slow-Cooker Cider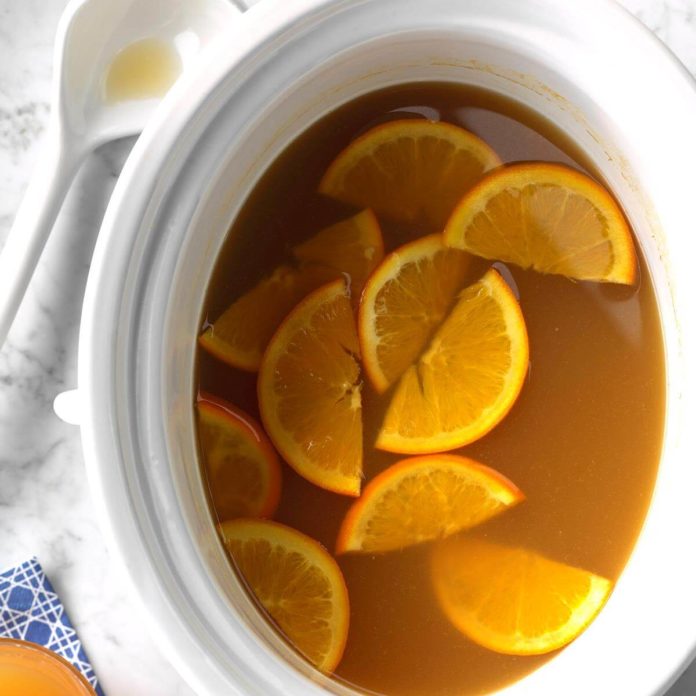 Before pumpkin spice lattes existed, there was apple cider.
4. Wild Mushroom Goulash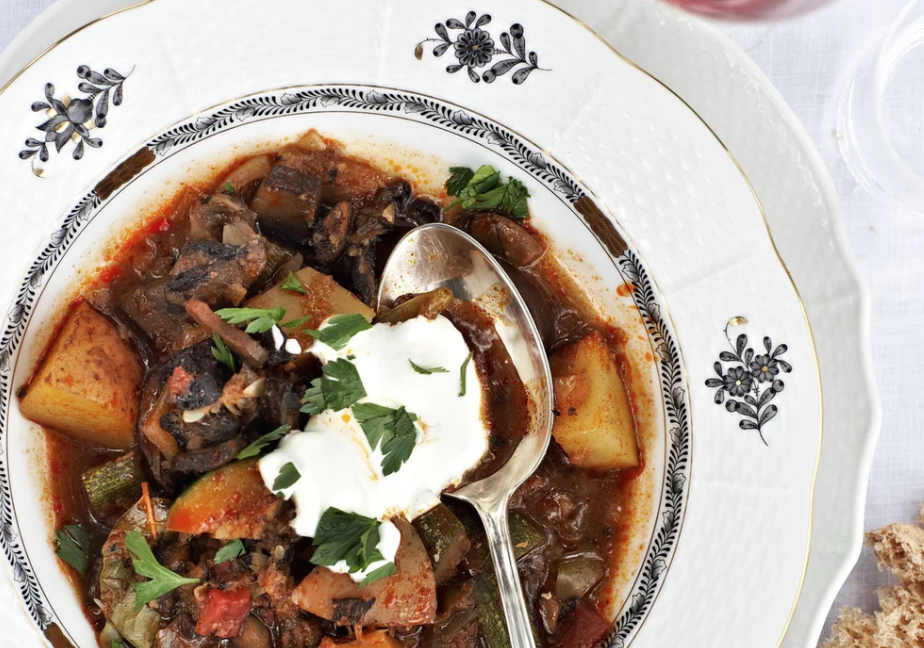 This is a unique and tasty vegetarian variation of a classic goulash with delicious flavors.
5. Lemony Brussel Sprouts with Bacon and Breadcrumbs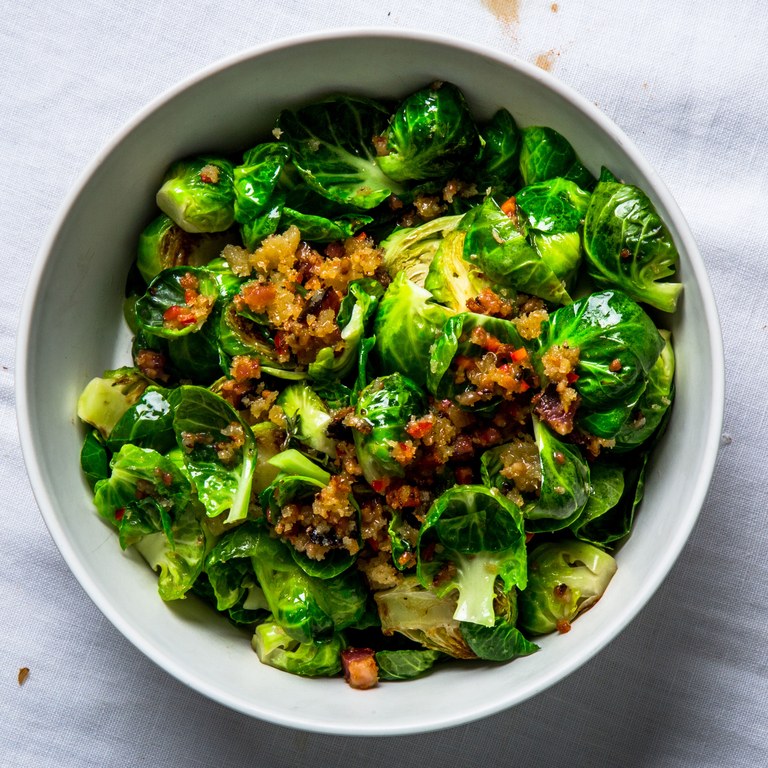 This creative recipe ensures that the brussels sprouts isn't too crunchy yet still retain a lot of their scrumptious flavor.
6. Roasted Sea Bass with Sweet Potatoes, Spinach and Salsa Rustica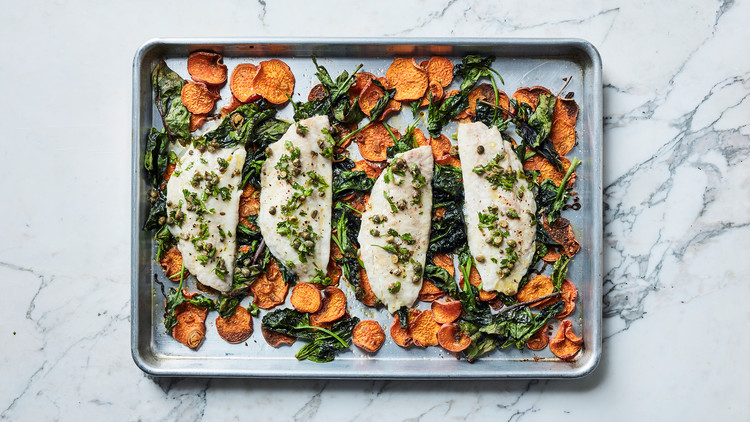 This dish is full of complex flavors, without complicated cooking procedures.
7. Persimmon Bread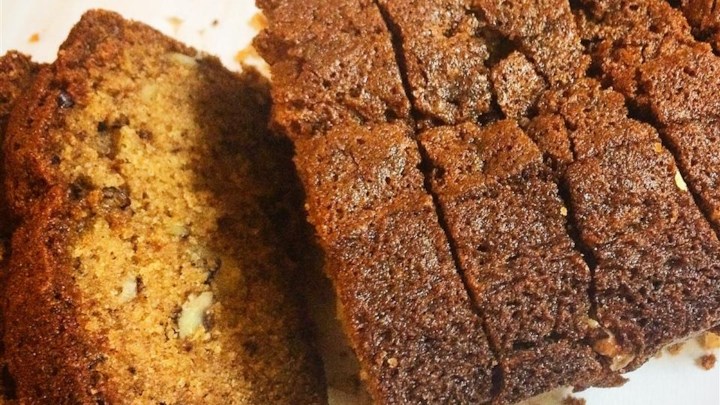 Persimmons are only available for a short time, so persimmon bread is a tasty way to utilize the surplus fruits in the Fall.
8. Autumn Beef Stew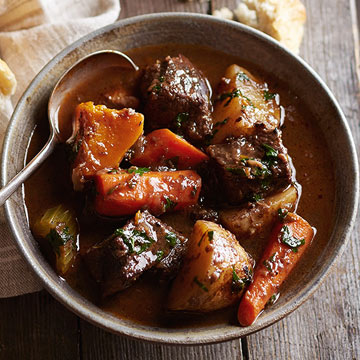 This easy, flavorful and hearty stew is a classic cold weather meal.
9. Sausage Stuffed Acorn Squash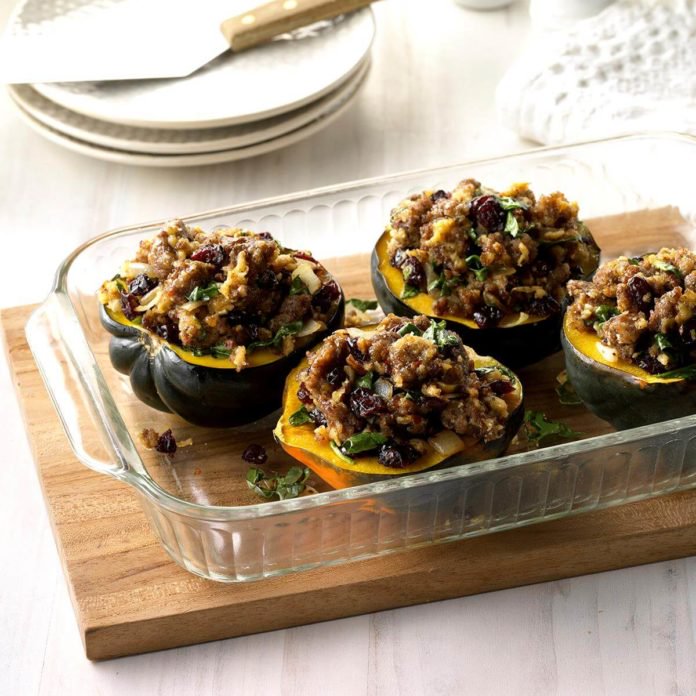 This dish features a lot of seasonal produce, and it turns out sweet, savory and delicious.
10. Pork and Pumpkin Chili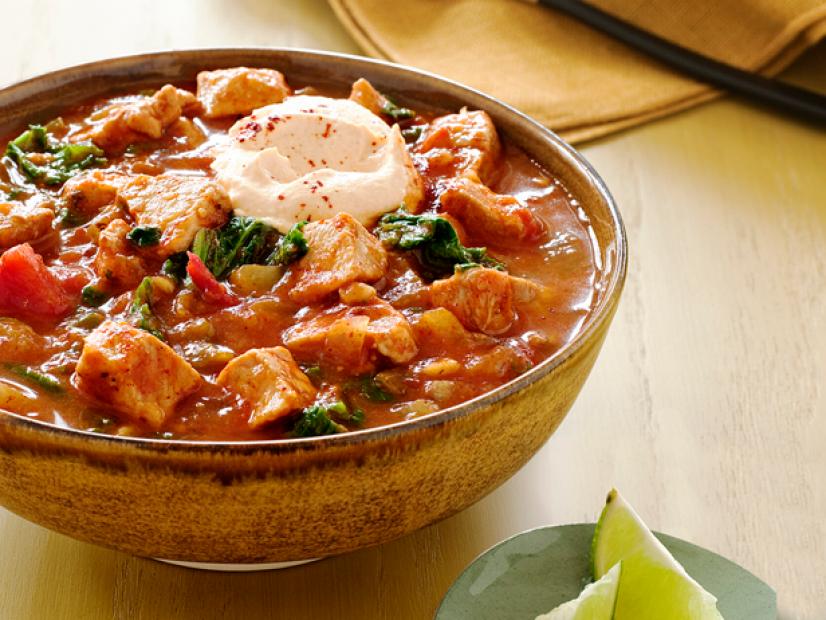 If you're looking for a new and somewhat unusual Fall dish, this is it. Rest assured, it doesn't taste as unusual as it seems.
11. Sweet Potato, Chipotle and Apple Soup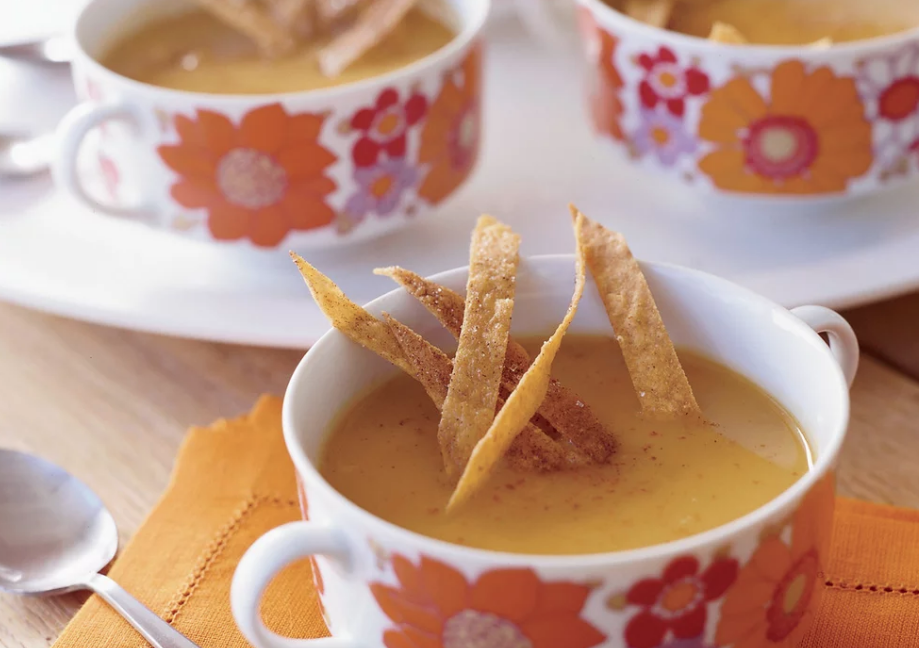 This smoky-sweet soup is a great blend of both Mexican and Fall flavors.
12. One-Pot Baked Pasta with Sausage and Broccoli Rabe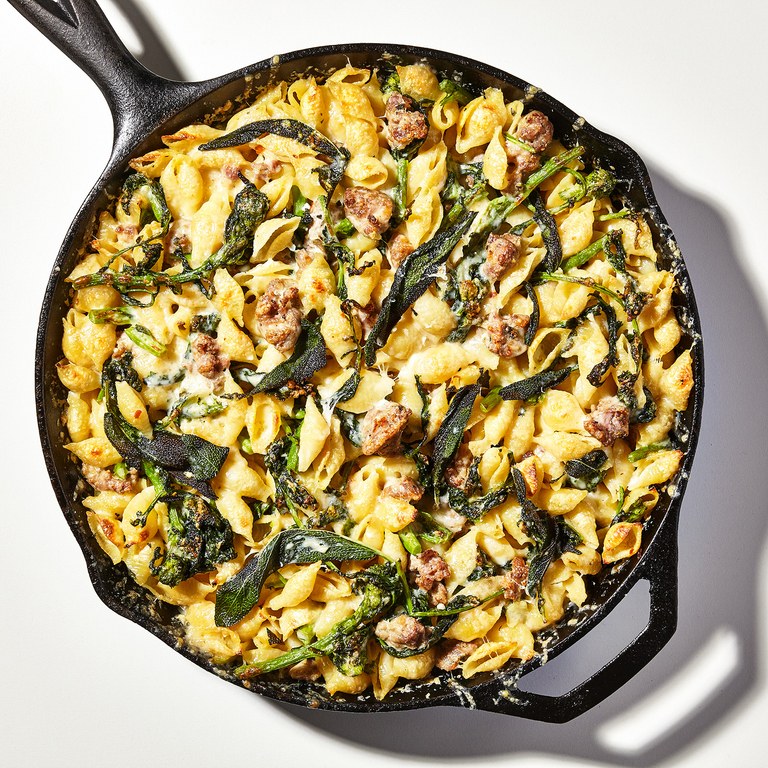 This flavor-packed, cheesy recipe is great for weeknights.
13. Butternut Squash Alfredo Pasta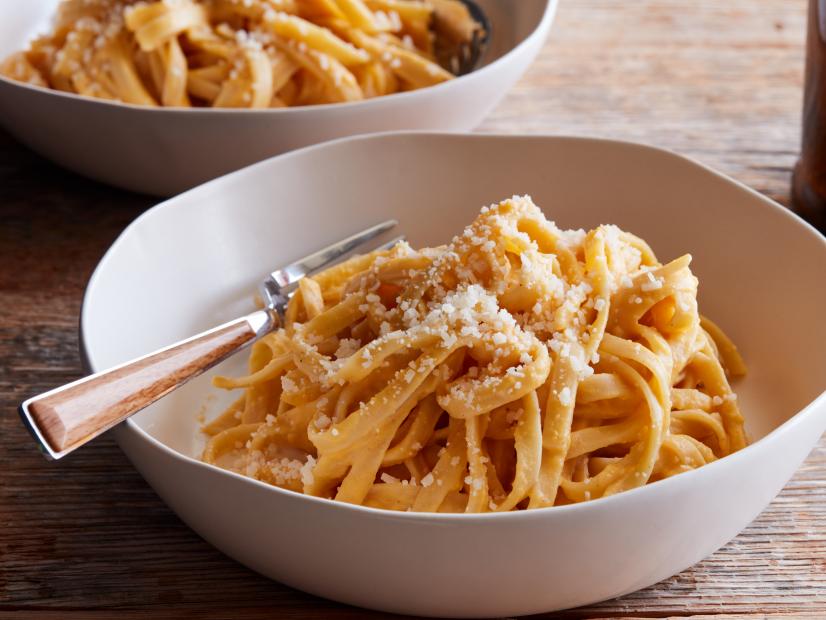 This is a healthier version of an alfredo sauce, requiring less cream and butter than other versions thanks to the addition of the squash.
14. Poached Pear and Cranberry Pie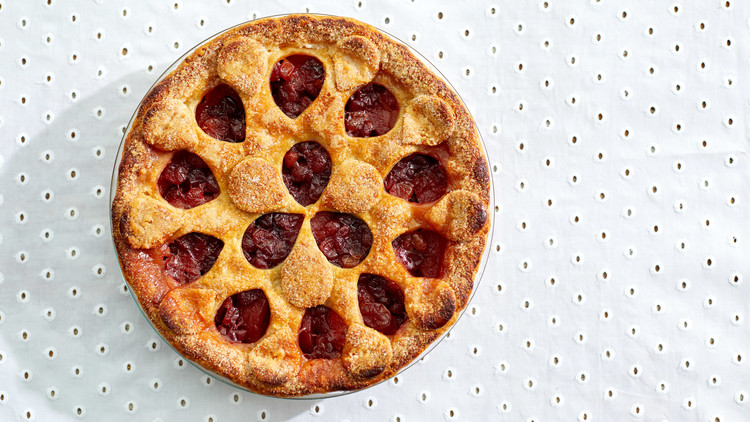 This is a delicious pairing of two Fall favorites, pears and cranberries.
15. Stuffed Pepper Soup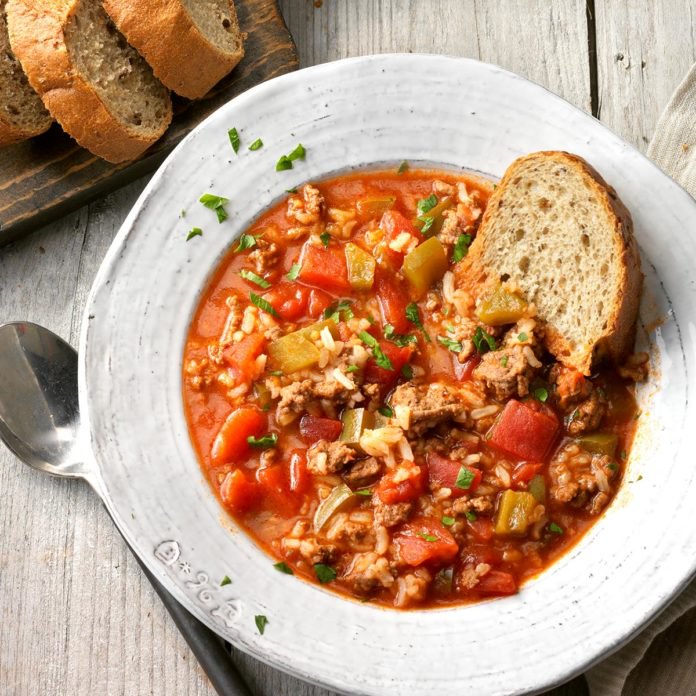 This is a great twist on a classic dish. Soups are great on a chilly night, and stuffed peppers are delicious!
16. Wine-Marinated Pot Roast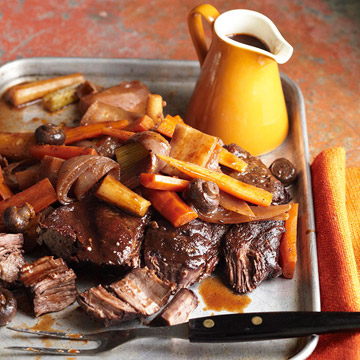 This tasty and savory meal is accentuated with seasonal root vegetables. Everyone loves a good pot roast!
17. Ultimate Chicken Noodle Soup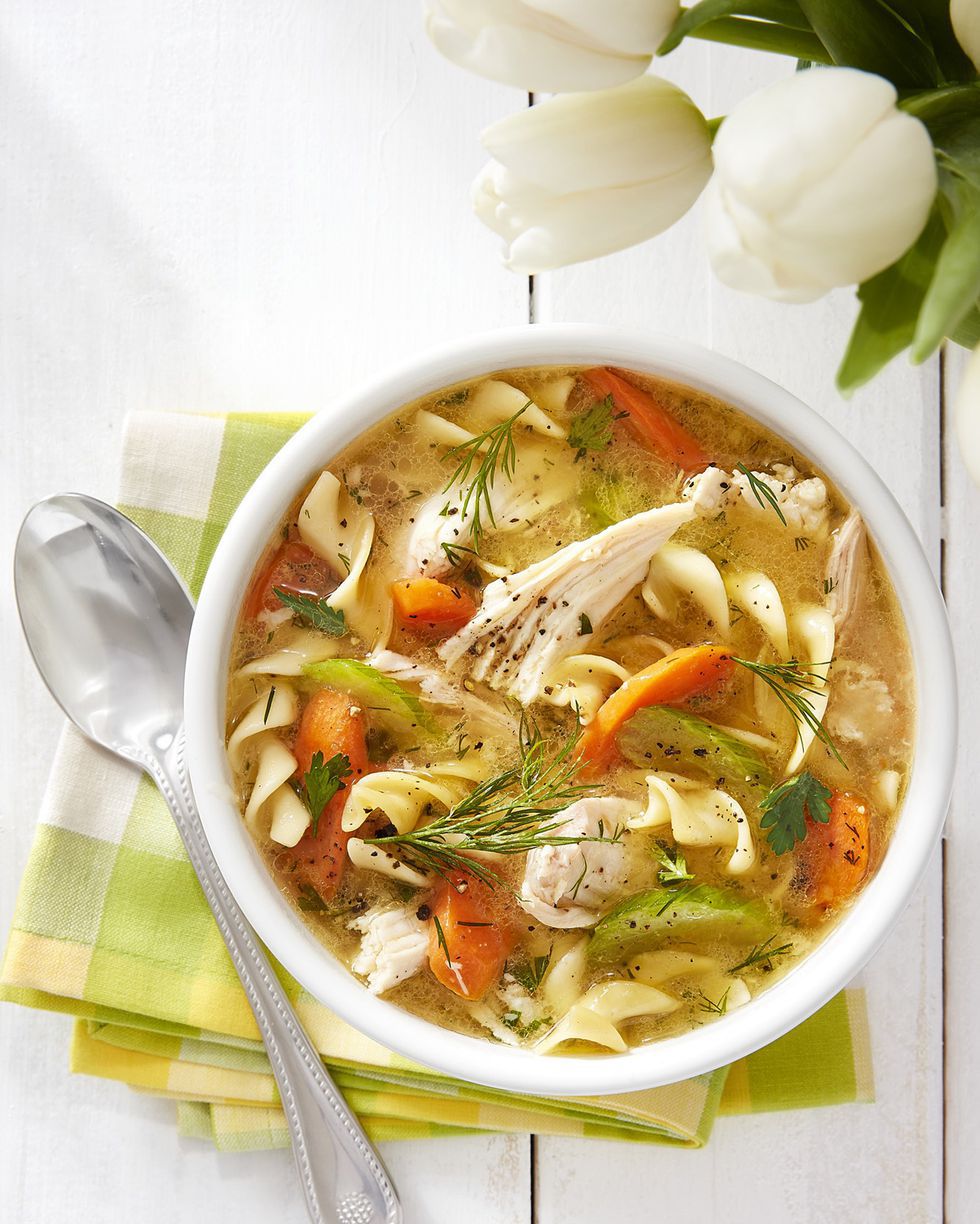 Chicken noodle soup is the ultimate comfort food, whether you're sick or not.
18. Rigatoni with Sausage, Beans and Greens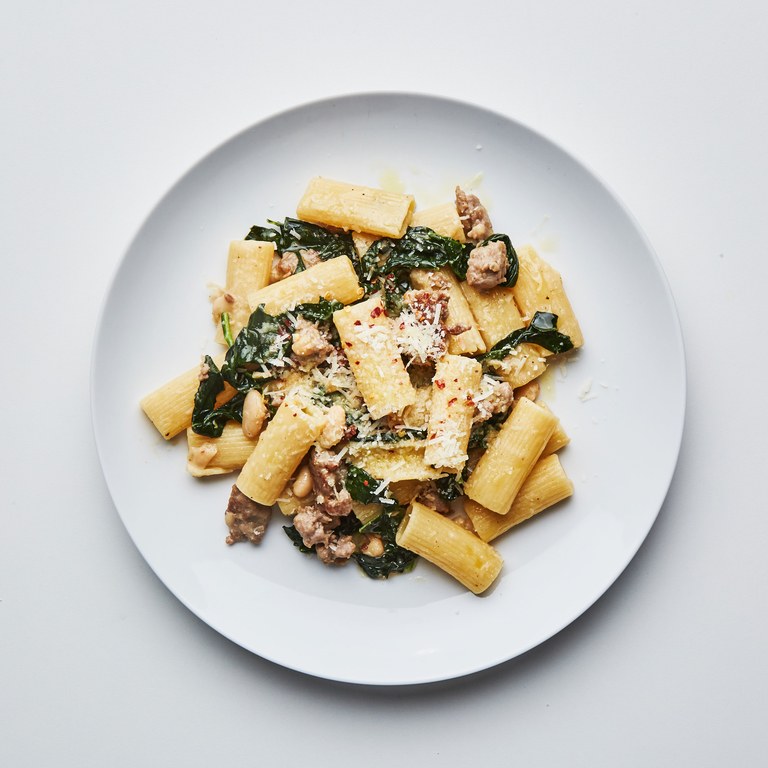 This pasta dish is nutritious, delicious and simple to make. You'll be surprised how easy it is to create a dish that professional chefs frequently make.
19. Fall Stir-Fry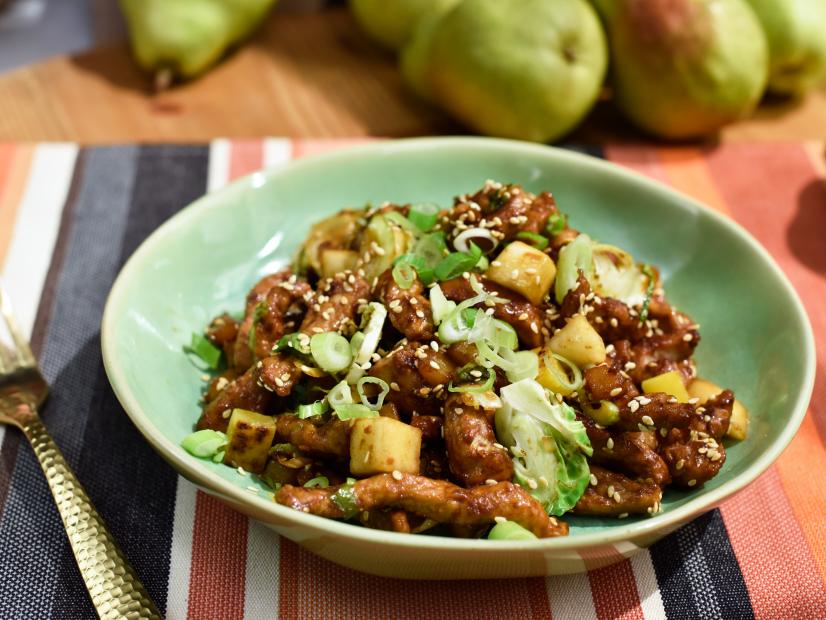 This is a new take on an Asian-inspired classic, made with plenty of Fall favorites.
20. Butternut Squash Ravioli with Seared Chicken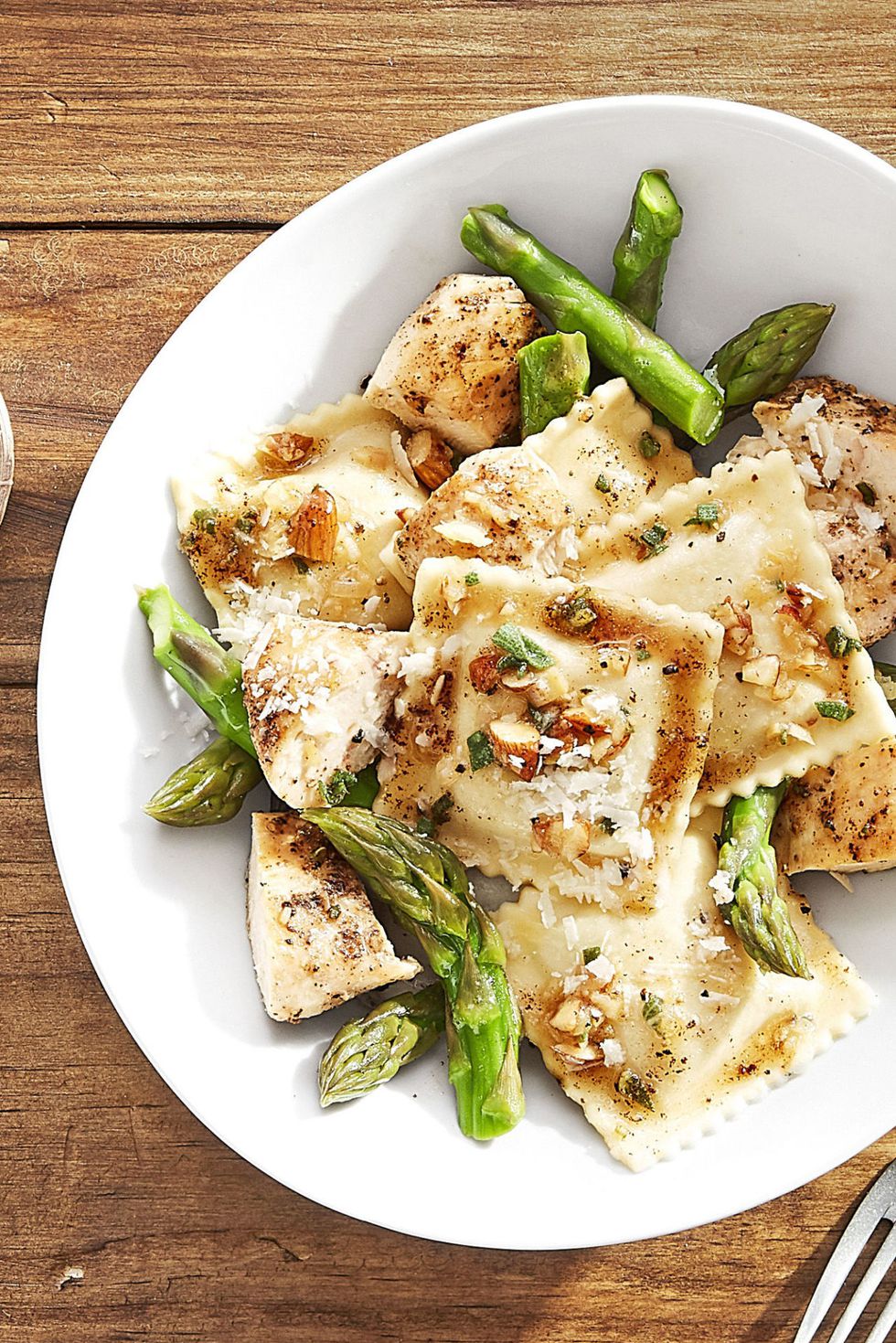 Ravioli is always good, but this is a way to make store-bought ravioli better by using fresh asparagus and chicken.
Now that you're equipped with the produce and the recipes to create a Fall harvest feast, all you need is a high-quality wood cutting board. Check out our novelty shaped cutting boards and choose from a large variety of shapes and sizes to find one that fits your needs. Contact us to choose the custom engraving of your choice!